Why Your Hardwood Flooring Expert Should Be Certified
Posted by Aaron Schaalma
So you've been spending a lot of time browsing the hottest hardwood flooring trends of 2019 on the internet and posting your favorite hardwood inspirations on Pinterest. And now you're ready to team up with a hardwood flooring expert to bring your Pinterest feed to life and make those beautiful floors a reality.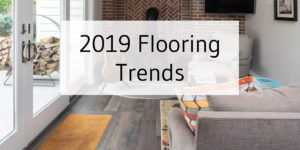 But now comes the part that many people seem to dread…

 

Picking the perfect shop to entrust with your precious hardwood flooring project.

 

How do you know who to trust and if they are the right shop for the job? This can be a tricky task to navigate. And to be honest, it can be a bit stressful for some. So today we're going to give you some helpful pointers to make the process a bit easier.

 

First up, certifications.

 

Why is it important to work with a certified hardwood flooring craftsman?

 
Great question!

 

When you're shopping around for that perfect hardwood professional to collaborate with, we encourage you to ask questions, look at before and after photos of their work, and lastly (but perhaps most importantly)--inquire about their certifications. Ask your contractor what certifications they have and the benefits of those certifications so you can get a thorough understanding of what they bring to the table. We should also mention that there are varying types of hardwood flooring certifications. So you'll always want to do your research and ask in-depth questions to figure out which certifications you would like your hardwood flooring guru to have.

 

Of course, it's important to note that different certifications have different standards and criteria. But overall, hardwood flooring certifications give you the assurance that you're getting someone who is considered an industry expert. So in return, you can rest easy knowing that you can expect a high level of professional and quality work.

 

After all, your hardwood floors are going to be around for a long time so you'll want a shop that you're confident can create exactly what you want. So make sure you choose the right contractor with the right certifications for the job. So what certifications should my hardwood flooring expert have? Like we mentioned above, there are many different types of hardwood certifications. And here at Signature Custom Flooring, we offer a few different types-- each one offering different requirements and standards. Holding a variety of certifications through different organizations means your craftsman meets some of the highest industry standards. It also means that you can expect some of the best hardwood installation, sanding, and finishing craftsmanship out there.

 

Currently we offer certifications through both NWFA and Bona.

 

NWFA certified craftsmanship

 

 

 
NWFA stands for National Wood Flooring Association, and they're known for offering some of the best hardwood certifications around. In fact, over 40 different manufacturers recommend using an NWFA Certified Professional when installing their wood flooring (but more on that later). And we are proud to offer both the Installer and Sand and Finisher Certification from the National Wood Flooring Association Certification Program (NWFACP).

 

So what does this mean?

 

To become an NWFA certified installer or a certified sand and finisher, a craftsman must have completed all the installation and sand and finish courses at the National Wood Flooring Association University. Then, they must have a minimum of three year's experience as a hardwood installer and three years of experience as a hardwood sander and finisher. Furthermore, this certification requires continuing education, meaning your NWFA craftsman has passed both written and hands-on tests administered by certified NWFA members. Being a part of this professional program shows a tremendous amount of professional motivation and dedication as it takes years of excellent work to gain, ensuring that whoever maintains this certification will have the hardwood flooring knowledge to be recognized as an industry expert in hardwood installation and hardwood sanding and finishing. It is essentially like having a college degree in hardwood floors.

 

And who wouldn't want someone in their home with a college degree in hardwood? But unlike a degree, an NWFA Certification can be taken away. So if the craftsman is not consistently providing work that meets precise standards for quality workmanship, they won't be able to maintain the certification.

 

And all of the NWFA Certified Professionals also sign a Code of Professional Conduct, meaning your NWFA certified tradesman adheres to standards in the Code of Professional Conduct and if there are any issues, then the craftsman is held accountable to that code through any complaints made through the NWFA complaint process. And this is a huge benefit to you as this helps protect you if anything were to go awry.

 

Lastly, many manufacturers and architects recommend using NWFA certified professionals because it is a way to minimize the number of claims that might occur because they know that having an NWFA craftsman means having one of the best industry experts working on your floors.

 

As you can see, earning this prestigious certification shows that the craftsman is dedicated to their trade. So much so that they are willing to invest their own money and time into obtaining the necessary knowledge to cultivate their skills and produce consistently high-quality work.

 

And if you need a little extra info, you can find all NWFA-certified professionals listed in the online NWFA directory on the consumer website, woodfloors.org. You can also search for a certified craftsman based on their credentials and engagement in continuing education. This way, you can learn more about each certification and requirements necessary to earn them, making it super easy for you to verify a tradesman's certifications and skills.

 

So feel free to take a browse and see if an NWFA certified craftsman is right for you. And If you would like to drive a little deeper, you can check out this post about the benefits of working with an NWFA Certified professional.

 

Now that you know a bit (well a lot) about the NWFA certifications, let's look at the Bona hardwood certification.

 

Bona certified craftsmanship

 

 
So I'm sure you've heard of Bona flooring products. It's hard to walk into any store that sells cleaning supplies without seeing Bona.

 

It a well-known brand, and because of this holds anyone who has this certification to high standards. Tradesman holding this certification were hand-picked, trained, and tested by certified Bona members. And Bona certified craftsman receive rigorous hands-on training dedicated to best practices in sanding, refinishing, and caring for hardwood floors. Moreover, they are required to pass an intensive written test on technique and product application and are trained to give you environmentally friendly choices. Make sure to check out this post about why hardwood is one of the best environmentally friendly flooring options.

 

So why is this great for you? Well carrying this certification also offers a 5-star advantage (which is like an insurance policy for your floors) and comes with the promise of Lifetime Support from your certified craftsman. But maybe one of the most unique things about this certification is that the craftsmen are trained to use the Bona-approved dust containment system during all sanding processes. This means that if you ever want to refinish your floors, that the job will virtually be dust free.

 

If you know anyone who's ever had their floors sanded, you know that this is a pretty awesome thing. No one wants a bunch of dust floating all over their home while they're getting their floors refinished!

 

So as you can see, this third-party certification sports a lot of benefits that we hope gives you the assurance needed to trust a Bona-certified professional with a major investment like hardwood floors. After all, going with a Bona professional ensures that you are dealing with a quality, top-level professionals with a proven track record. And holding both NWFA and Bona certifications means that you can expect a great experience, gorgeous floors, a clean and safe worksite, and the highest standards of craftsmanship available.

 

That we can promise.
So now that you know about our certifications and why they are important, we would also like to mention that every year some of the biggest names in the hardwood flooring game hold manufactures classes and invite-only events and training. Getting an invitation to one of these events or training really says a lot about a craftsman, so this is also a great way to verify your craftsman's ability and skill. So for a little extra added reassurance, you can always ask your contractor about any classes, events, or training they have attended.

 

Aaron is our owner in the form of our very own professional installer and do-it-all hardwood enthusiast and artist. He has attended many manufacture classes from Loba. Loba is a big name in hardwood and offers some of the most comprehensive hands-on technical education for wood flooring.

 

He's also attended invitation-only events in California and Texas and has participated in grand openings and training through Rubio Monocoat and DuraSeal. Getting invites to these events says a lot about the craftsman. After all, these are two of the biggest names in hardwood flooring.

 

 

So who will you trust with your hardwood flooring project?

 

There're a lot of options to choose from including big box stores like Home Depot or local hardwood flooring shops. And each of these options has its advantages. But one thing's for sure, if you're looking for a dedicated and certified craftsman who prides himself on superior customer service, and an overall personalized experience, then going with your local hardwood flooring expert is a must.

 

 

So whether you are looking to refinish your floors or get new hardwood, Signature Custom Flooring has you covered. We're an artisanal hardwood flooring shop serving Waunakee, Wisconsin and surrounding areas. Check out some of our custom hardwood flooring projects we have created for people who wanted that tailored-just-for-you experience.

 

And just remember, when deciding on a hardwood expert, it's important to:
-Ask in-depth questions -Look at their work -Inquire about their certifications, training, and events they've attended Ok, so now that you're armed with all the useful info you need on how to pick a great hardwood flooring expert, we hope that you feel confident and excited about your hardwood journey ahead. And if you need any help or have any questions. Feel free to give us a call at (920) 279-7871or click here for a complimentary consultation.

 

We look forward to creating the perfect custom-tailored floors that'll make your Pinterest board come alive with the floors you've been dreaming of.